The welcome reception will take place on May 2nd, from 7:30 pm to 10 pm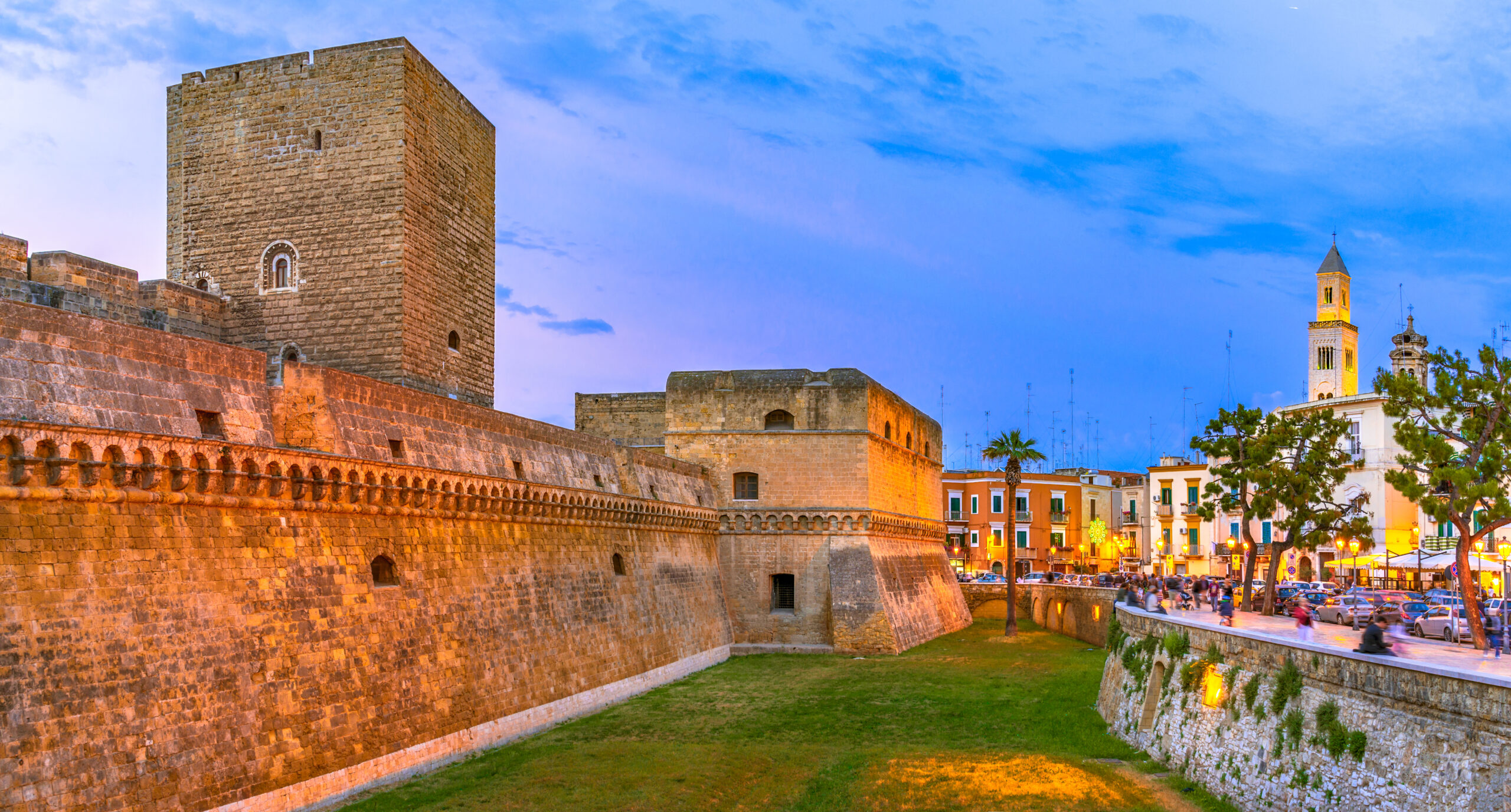 The Swabian Castle of Bari is an imposing fortress dating back to the 12th century, now used as a museum; located on the edge of the old town, near the port area and the Cathedral, with its bulk it represents one of the most important and well-known monuments of the city.
In 1937, it became the seat of the Superintendency of Monuments and Galleries of Apulia and Basilicata.
In 2017, following restoration and musealisation works, the offices of the Superintendency were transferred and the Castle was fully returned to public use.